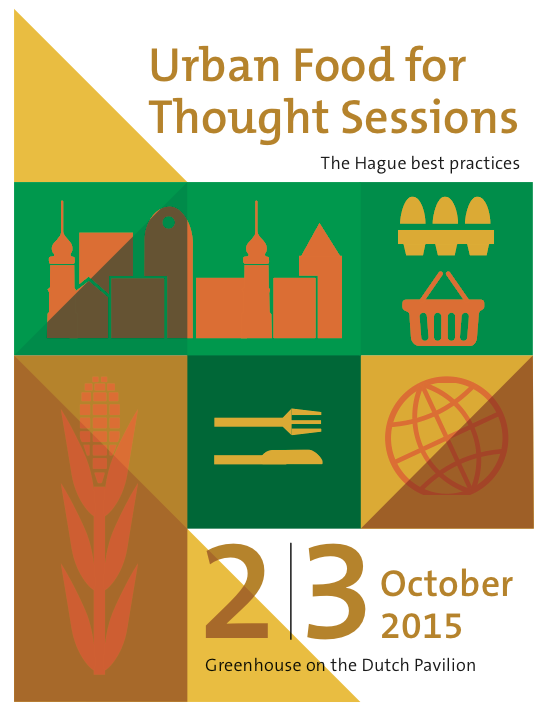 On 2 and 3 October, the Greenhouse on the Dutch Pavilion hosts 'The Hague best practices' with regard to Urban Food. Over two days, visitors to the Dutch Pavilion are treated to a presentation, tasting or talk every 1.5 hours.
The Hague is the most important place for (food) enterprises wanting to turn the world upside down. A great deal is happening in the city with regard to Urban Food. Early next year,
for example, The Hague
is hosting the biggest urban agricultural project in Europe (Urban Farmers), young pro- fessionals in The Hague are being challenged to scrutinise their dietary patterns (Young The Hague). And did you know that The Hague
is introducing the first urban vineyard in
the Netherlands (The Hague City Vineyard)?
Visit the Urban Food for Thoughts Sessions and learn all about it!